T/R Motorplex Raceway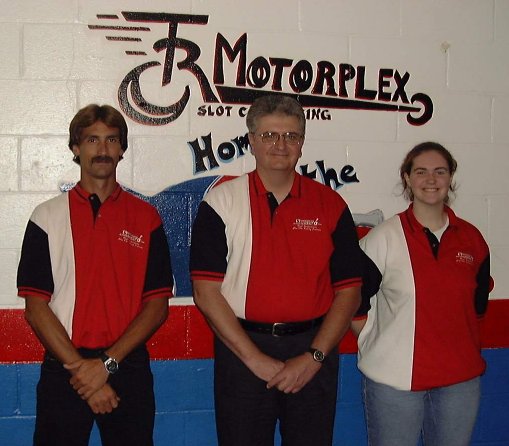 Welcome to the T/R Motorplex web site.
On September 5, 2003 we started our 13th year in business as a slot car drag racing facility. Over the past 10 years we have been honored to host many major drag racing events and have seen many of the sports most famous names make record passes at our facility.
In 1997, we formed T/R Products to manufacture and sell drag racing equipment. We are very proud of our line of drag racing chassis. They offer excellent performance and value to the beginner and advanced racers.
We hope you enjoy our site and come back often to keep up with the latest race announcements and news of the sport.
Thanks for the visit,
Rick Blackson
Dave Potts
Paula Blackson
---
T/R Motorplex Number: 1-937-335-4862
SlotCar Drag Racer number
has visited this site since 9/12/2001
E-mail me,

at: TrickyRicky
Last updated: 4/01/2004